Challenges in the healthcare industry are immense.  Hospitals and other healthcare providers are faced with growing demand, shortages of staff, and immense pressure to reduce costs while improving patient satisfaction and outcomes.  Many healthcare providers have turned to the concepts of Lean thinking to facilitate improved performance.  While numerous good results have been attained through lean thinking, significant opportunities remain unresolved.  By focusing on lean care paths, even greater levels of performance can be attained.
Before learning how lean care paths can improve efficiency within the healthcare industry, it is important to know what lean care paths are.  Lean care paths are a way of organizing clinical services around the patient pathways for specific conditions or episodes.  Lean care paths may cross over many traditional boundaries of care providers, departments, facilities, and organizations.  Organizing around lean care paths provides coordination of care and information flow across the full continuum of care providers.  Lean care paths can be defined around three categories of services:
Diseases such as cancer, heart disease, etc.
Populations such as women, children, etc.
Interventions such as radiology, surgery, etc.
Key defining characteristics of clinical lean care paths are that they are multidisciplinary, require a clinical care mission, and provide a mechanism for integrating personnel and services across disciplines.  Lean care paths should have a balanced focus in multiple areas:
Patient care protocols
Clinical outcome measures
Enhanced patient experience
Process efficiency
Patients will typically experience services from multiple lean care paths over the span of a lifetime and may even receive services from multiple lean care paths in a single episode of care.
Because of the size and complexity of most healthcare systems, it is difficult, if not impossible, to design a single patient care process to meet the needs of all patients.  How do you design a robust process, incorporating standard practice and minimal variation, while meeting the many and varying needs of patients?  The answer appears in the integration of process management and lean care path management, where greater benefit can be achieved.  In this model, process managers work to remove unwarranted variation across the enterprise process continuum and lean care path managers adapt the standards of care for the specialized needs of the patient, including the use of evidence-based medicine and professional practice.
Lean care path management and process managers must collaborate to ensure appropriate balance of enterprise-wide standardization and lean care path customization.  Often, formal infrastructures are developed to facilitate this collaboration.  In the early stages, lean care paths seek collaboration with the enterprise patient care processes.  They may work on standard processes for admitting patients, developing/documenting plans of care, etc.  As the infrastructure matures, lean care paths begin to collaborate with other enterprise process mangers including customer listening and engagement processes, workforce engagement processes, strategic planning process, financial processes, etc.  There are many benefits to this blended approach including:
Standard Practice: An approach for removing unwarranted system-wide variation
Flexibility: Processes have flexibility to meet the many and varied specialized needs of patients
Individualization: Patient care processes designed to meet individual patient care needs and requirements
Best Science: Lean care path owns the adoption of standards of care and standards of practice
Optimization: High patient value with the most efficient use of system resources.
These benefits make it easier to see how using lean thinking can create greater productivity, higher efficiency, and provide increased value to the customer.  Lean enterprise is more fully adopted in healthcare by applying value stream concepts and improvements to clinical programs and services as defined by the organizations' lean care paths.  Patients experience the full continuum of care, which may include multiple encounters with multiple providers and facilities for a single condition.  Lean care paths provide a means for planning, controlling, and improving the value stream as experienced by the patient.
Following are a few examples of how lean thinking has enabled important improvements in healthcare value streams.  With a focus on lean care paths, the opportunities are even greater.
Between January 2009 and March 2011, the Akron Children's Hospital witnessed unparalleled results due to Lean transformation.  A few of these results include:

Patient Wait Time Reduced: 42,870 days
Staff Non-Value Added Time Reduced: 24,106 hours
Appointment Access Time Reduced: 74,608 czyx
Total Snapshot Savings: $8,181,922 

(https://createvalue.org/wp-content/uploads/2013/12/Double-Win-Examples-from-HVN-Members.pdf)

ThedaCare's lean practices saved an estimated $20 million in first few years following the adoption of lean practices in 2002. (https://www.thedacare.org/about-us/ThedaCares-Improvement-Journey.aspx)
Lean transformation is taking place outside of the United States as well. Consorci Santiari del Garraf, a hospital just outside of Barcelona, closed its original 20% budget shortfall after adopting lean care paths.  After undergoing lean transformation, the hospital was also voted the best-managed hospital in Spain. (http://www.leanuk.org/article-pages/articles/2014/october/14/two-inspiring-examples.aspx)
The healthcare industry still produces significant waste in the United States but as more organizations continue to adopt lean care paths, the United States' healthcare industry will continue to produce less waste, become more efficient and productive, and ultimately deliver a higher value to all patients.
Want to know more about process management and digital transformation?  Let us know and we'll help you get started!
About Er Ralston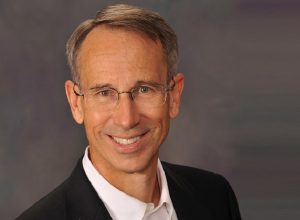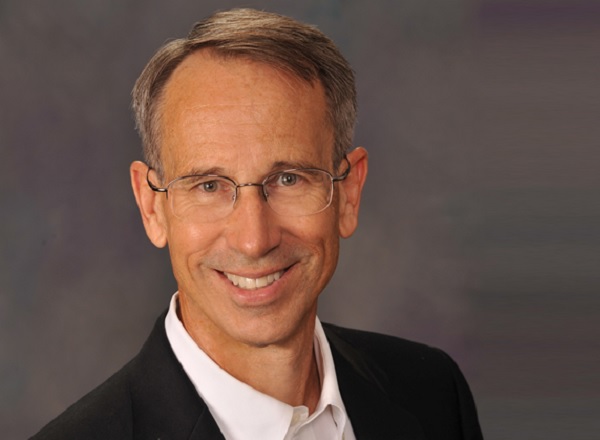 Er Ralston is an accomplished coach, trainer, and advisor, specializing in business process excellence, strategic and tactical business planning, Lean management systems, Six Sigma improvement methodology, and the Malcolm Baldrige National Quality Award criteria for performance excellence. Er brings more than 30 years of experience in numerous operations and quality leadership interventions. He is a Lean expert and certified Six Sigma Master Black Belt.