Process Improvement Facilitation Inquiry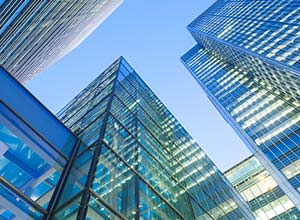 Process Improvement Facilitation
Do your processes need to be updated to keep up with changing customer needs and market conditions?
Do you lack the resources and skills to make the changes that you need to make today?
Do you need quick results to address your business process shortcomings?
Ralston Excellence can provide highly skilled project leaders to guide your team and design needed process improvements. We will utilize the most appropriate methods and tools to diagnose and solve your business problems in a timely manner. We will help you to address change management issues and ensure controls are put into place so that improvements are achieved and sustained.
We have the flexibility to meet your needs from a brief consultation up to and including full project leadership.  If you just want a quick discussion, we can do that.  If you have a need for limited specialized support, we can do that too.  If you need end-to-end project facilitation, we are fully capable of meeting your needs.
Let us know how we can help you today!  Complete the inquiry form on the left and we will respond promptly!
GLOBAL EXPERIENCE. WORLD-CLASS RESULTS.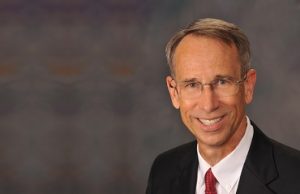 ER RALSTON
PRINCIPAL, COACH, AND TRAINER
Er brings more than 30 years of experience in numerous operations and quality leadership interventions. He is an accomplished executive coach, trainer, and consultant, specializing in business process excellence, strategic and tactical business planning, Lean Six Sigma improvement methodologies, and the Malcolm Baldrige National Quality Award criteria for performance excellence.

THE RALSTON EXCELLENCE DIFFERENCE
We customize our services to meet your specific needs.
We have deep expertise in improvement methods and tools.
We have vast experience in multiple industries.
We have capacity through a network of associates.
We guarantee your satisfaction with our services.
"Er is a dedicated quality professional whom I have known for many years. He is a good Baldrige thinker and an experienced quality expert who has proven effective at implementing positive change in many industries and organizations."
"Er has extensive background in quality, continuous improvement, and statistical analysis. Er has strong personal characteristics, including impeccable honesty and integrity. He is bright, experienced, and analytical in his approach to business."
"Er and I worked together for more than 10 years at AMP, Incorporated. Er's analytical mind and methodical approach to business enabled the company to achieve high levels of performance in quality, customer service, and profitability. Er has always displayed a high degree of integrity, responsibility, and ambition."
"Er is an incredible professional in his field. He comes with experience and knowledge that is invaluable and he delivers performance through exceptional moral and ethical behavior. He has a great ability to convert information into knowledge that anyone can learn from."
"I had the opportunity to work with Er on both a space redesign and a major core process redesign and found Er to be extremely knowledgeable, capable, and able to manage varying and often diverging opinions and data. He is very good at helping a group create renewal that is their own. Er applies Lean in a holistic and balanced way, so no matter what the issue or the challenges, you will find balanced and effective solutions."
"Er is a very gifted and intelligent mind in the realm of process improvement. His understanding of data, process, and methodology were unparalleled at WFUBMC."