The Necessity for Process Management within Smart Automation
Smart automation includes process management and digital transformation, both of which are vitally important to smart automation.  To get full benefit from digital transformation, automation initiatives should be aligned with a sound process management system.  Having a fundamental process management system in place will enable better implementation, sustainment, and continuous improvement of process performance and automation effectiveness.  Organizations must have a solid process management system in place for smart automation to be effective and productive.
"The last ten years of IT have been about changing the way people work.  The next ten years of IT will be about transforming your business."
WHAT IS SMART AUTOMATION?
Smart automation is the outcome that occurs within an organization when effective process management systems are implemented and simultaneously met with digital transformation. Digital transformation is the implementation and integration of digital technology into all facets of a business.  By successfully introducing new technology, businesses can become more efficient, more productive, and deliver higher value to their customer.  While it may seem as though integrating new technology into an organization will deliver increased efficiency and productivity on its own, this is simply not the case.  Businesses need to know how to effectively use their new technology to be successful.  This is where process management systems come into place!
Process Management refers to aligning processes with organizational mission and key competencies, designing and implementing process architectures, establishing process measurement systems that align with organizational goals, and building an infrastructure to manage processes effectively.  Having processes in place allows an organization to run as smoothly and efficiently as possible.  A company's desired end result will only occur through effective managing processes.  By combining a process management system with digital transformation, organizations will certainly see smart automation lead to long term productivity gains!
How Do Organizations Benefit From Smart Automation?
With Smart Automation, businesses will begin to see increased efficiency, long term productivity gains, and more content customers.  Without smart automation and the use of new technology, organizations will find themselves struggling to keep up with their competitors.  If an organization chooses not to digitally transform their business, nearly all aspects of the company will become outdated, including their process management system.  When smart automation is adopted by an organization though, businesses should encounter better profit margins due to lower costs and increased revenue.
In this day and age, technology is becoming increasingly essential in the business world.  Businesses that adapt to this era of new technology, and subsequently adapt their process management systems as well, will find their organization operating at the highest level possible.  When used and implemented correctly into a business, technology can make a world of difference.
WHAT ORGANIZATIONS NEED TO KNOW
How to properly digitally transform their business
How to incorporate process managing systems into all facets of their business
How to change their current processes when new technology is presented
How to increase their profit margin through smart automation
How to become as efficient and productive as possible
How to continuously adapt to new technology
How to make their customer as happy as possible
HOW WE CAN HELP
Conduct workshops to allow the customer to learn more about effective process managing systems
Webinars on digital transformation and process managing systems
Identify and help implement processes that should be in place for specific companies
Bridge together digital transformation and process managing systems to achieve smart automation
BENEFITS THAT COME WITH SMART AUTOMATION:
Improved Efficiency
Greater Long Term Productivity
Improved Customer Satisfaction
Greater Profitability
Improved Decision Making
GLOBAL EXPERIENCE. WORLD-CLASS RESULTS.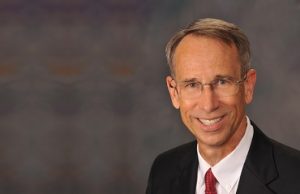 ER RALSTON
PRINCIPAL, COACH, AND TRAINER
Er brings more than 30 years of experience in numerous operations and quality leadership interventions. He is an accomplished executive coach, trainer, and consultant, specializing in business process excellence, strategic and tactical business planning, Lean Six Sigma improvement methodologies, and the Malcolm Baldrige National Quality Award criteria for performance excellence.

THE RALSTON EXCELLENCE DIFFERENCE
We customize our services to meet your specific needs.
We have deep expertise in improvement methods and tools.
We have vast experience in multiple industries.
We have capacity through a network of associates.
We guarantee your satisfaction with our services.
"Er has extensive background in quality, continuous improvement, and statistical analysis. Er has strong personal characteristics, including impeccable honesty and integrity. He is bright, experienced, and analytical in his approach to business."
"Er and I worked together for more than 10 years at AMP, Incorporated. Er's analytical mind and methodical approach to business enabled the company to achieve high levels of performance in quality, customer service, and profitability. Er has always displayed a high degree of integrity, responsibility, and ambition."
"Er is a very gifted and intelligent mind in the realm of process improvement. His understanding of data, process, and methodology were unparalleled at WFUBMC."
"Er is an incredible professional in his field. He comes with experience and knowledge that is invaluable and he delivers performance through exceptional moral and ethical behavior. He has a great ability to convert information into knowledge that anyone can learn from."
"Er is a dedicated quality professional whom I have known for many years. He is a good Baldrige thinker and an experienced quality expert who has proven effective at implementing positive change in many industries and organizations."
"I had the opportunity to work with Er on both a space redesign and a major core process redesign and found Er to be extremely knowledgeable, capable, and able to manage varying and often diverging opinions and data. He is very good at helping a group create renewal that is their own. Er applies Lean in a holistic and balanced way, so no matter what the issue or the challenges, you will find balanced and effective solutions."