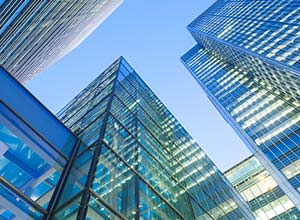 Process Management as a Driver of Continuous Improvement
All businesses are continuously looking for ways to become more efficient, more productive, and ways to deliver the highest value to their respective customers.  When a business chooses to implement a process management system, all of these desires can be fulfilled.  Everything we do is part of a process.  Every result we generate comes from a process.  For example, products and services are provided through order fulfillment processes while employees get hired through recruiting and onboarding processes.  Managing processes is a different way of thinking about how work is done, and how to run an organization.  Instead of focusing on departments and functions, you focus on the flow of the work through the entire organization.  Implementing a sound process management system into an organization will lead to growth, heightened efficiency, and service excellence.
"If you can't describe what you are doing as a process, you don't know what you're doing."
WHAT IS PROCESS MANAGEMENT?
Process Management refers to aligning processes with organizational mission and key competencies, designing and implementing process architectures, establishing process measurement systems that align with organizational goals, and building an infrastructure to manage processes effectively.  Having a process management system in place will enable better implementation, sustainment, and continuous improvement of process performance and effectiveness.  There are six process management principles that must be met to ensure a sound process management system is in place.  These six principles include:
Process inventory
Process Definition
Process Owners
Process Measurement
Process Evaluation
Process Improvement
Following these six principles is the key to success within a process management system.  Once an organization gets away from focusing on departments and functions, and instead focuses on the processes that need to be in place within the business, success will follow.  Examples of this success can be seen across many different business sectors, including healthcare (link to A4), finance, insurance, and many others.  Let your business experience this success by implementing sound and effective process management systems.
How Do Organizations Benefit From Effective Process Management?
When an effective process management system is sufficiently implemented into a business, this organization will experience a wide array of benefits.  Incorporating processes into all facets of the business will allow the business to become more efficient, more productive, deliver higher value to their customers, increase employee engagement, and increase their profit margins.  Having processes in place allow the company to operate as smoothly and efficiently as possible by reducing the eight wastes.
The eight wastes include overproduction, waiting, transport, processing, inventory, motion, defects, and underutilized people.  Process management systems work to reduce these wastes to the greatest extent possible.  When an organization reduces and eliminates waste from it's day-to-day operations, the business will reap many benefits!
WHAT ORGANIZATIONS NEED TO KNOW
How to incorporate process management systems into all facets of their business
How to change their current processes that may become outdated
How to increase efficiency and productivity through process management systems
How to obtain continuous improvement through process management systems
How to maximize their profit margin through process management systems
How to achieve service excllence
HOW WE CAN HELP
Conduct workshops to allow the customer to learn more about effective process managing systems and the implementation of these systems
Webinars on effective process managing systems and the implementation of these systems
Identify and help implement processes that should be in place for specific companies
Identify and improve upon weak process management systems
BENEFITS THAT COME WITH PROCESS MANAGEMENT SYSTEMS:
Improved Efficiency
Greater Long Term Productivity
Improved Customer Satisfaction
Greater Profitability
Improved Decision Making
Excellent Service
GLOBAL EXPERIENCE. WORLD-CLASS RESULTS.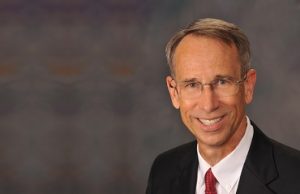 ER RALSTON
PRINCIPAL, COACH, AND TRAINER
Er brings more than 30 years of experience in numerous operations and quality leadership interventions. He is an accomplished executive coach, trainer, and consultant, specializing in business process excellence, strategic and tactical business planning, Lean Six Sigma improvement methodologies, and the Malcolm Baldrige National Quality Award criteria for performance excellence.

THE RALSTON EXCELLENCE DIFFERENCE
We customize our services to meet your specific needs.
We have deep expertise in improvement methods and tools.
We have vast experience in multiple industries.
We have capacity through a network of associates.
We guarantee your satisfaction with our services.
"Er is a very gifted and intelligent mind in the realm of process improvement. His understanding of data, process, and methodology were unparalleled at WFUBMC."
"Er is an incredible professional in his field. He comes with experience and knowledge that is invaluable and he delivers performance through exceptional moral and ethical behavior. He has a great ability to convert information into knowledge that anyone can learn from."
"Er and I worked together for more than 10 years at AMP, Incorporated. Er's analytical mind and methodical approach to business enabled the company to achieve high levels of performance in quality, customer service, and profitability. Er has always displayed a high degree of integrity, responsibility, and ambition."
"Er has extensive background in quality, continuous improvement, and statistical analysis. Er has strong personal characteristics, including impeccable honesty and integrity. He is bright, experienced, and analytical in his approach to business."
"Er is a dedicated quality professional whom I have known for many years. He is a good Baldrige thinker and an experienced quality expert who has proven effective at implementing positive change in many industries and organizations."
"I had the opportunity to work with Er on both a space redesign and a major core process redesign and found Er to be extremely knowledgeable, capable, and able to manage varying and often diverging opinions and data. He is very good at helping a group create renewal that is their own. Er applies Lean in a holistic and balanced way, so no matter what the issue or the challenges, you will find balanced and effective solutions."