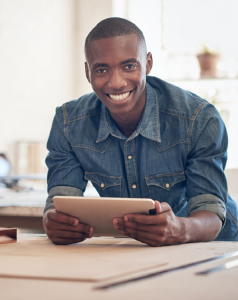 eLEARNING MODULES FOR INDIVIDUALIZED CONTENT
We offer individual eLearning modules on many topics to meet your specific learning needs. Each module includes a built-in quiz to reinforce your learning.
Just click on the button below and select from this extensive list of eLearning modules.  Click any MODULE TITLE in the store for more details.
5S
A3 Problem Solving
Cause and Effect Diagrams
Eight Wastes
Introduction to Lean Principles
Introduction to Six Sigma
Organizing and Presenting Data
PDCA
Voice of the Customer
What is Statistics?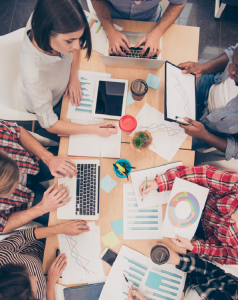 eLEARNING COURSES TO BUILD KNOWLEDGE AND SKILLS
These eLearning courses include the modules you will need to develop targeted knowledge in key process improvement methods and approaches.  These courses are 100% eLearning and include built-in quizzes to reinforce learning. Click on the course name below to select the eLearning course that you need.
Click on the eLearning Store button below to purchase the course or more learn about it.  Select Shop for Courses in the eLearning Store.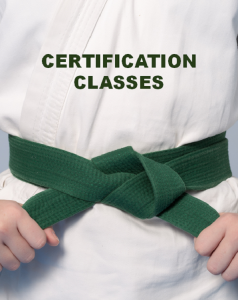 BLENDED LEARNING CLASSES FOR SUBJECT MATTER EXPERTISE AND CERTIFICATION
These are complete programs that include eLearning blended with classroom training to practice applied learning and skill demonstration. Classroom training is offered both in person and virtually.
A minimum of 8 persons are required to begin a new blended learning class. Contact us to learn more about enrolling in a blended learning class.
Yellow Belt Certification

(includes case study and A3 project requirement)

Lean Six Sigma Green Belt Certification

(includes Capstone project and DMAIC project requirement)
"Er is a dedicated quality professional whom I have known for many years. He is a good Baldrige thinker and an experienced quality expert who has proven effective at implementing positive change in many industries and organizations."
"Er is a very gifted and intelligent mind in the realm of process improvement. His understanding of data, process, and methodology were unparalleled at WFUBMC."
"I had the opportunity to work with Er on both a space redesign and a major core process redesign and found Er to be extremely knowledgeable, capable, and able to manage varying and often diverging opinions and data. He is very good at helping a group create renewal that is their own. Er applies Lean in a holistic and balanced way, so no matter what the issue or the challenges, you will find balanced and effective solutions."
"Er is an incredible professional in his field. He comes with experience and knowledge that is invaluable and he delivers performance through exceptional moral and ethical behavior. He has a great ability to convert information into knowledge that anyone can learn from."
"Er has extensive background in quality, continuous improvement, and statistical analysis. Er has strong personal characteristics, including impeccable honesty and integrity. He is bright, experienced, and analytical in his approach to business."
"Er and I worked together for more than 10 years at AMP, Incorporated. Er's analytical mind and methodical approach to business enabled the company to achieve high levels of performance in quality, customer service, and profitability. Er has always displayed a high degree of integrity, responsibility, and ambition."