There are three things that are certain in life: death, taxes, and change. Change is inevitable, and as much as society can try to fight it, it's going to happen regardless. But while change is unavoidable, progress is optional, and businesses are presented with the challenge of how to foster change and progress as an organization. At the forefront of change within the 21st century is the rapid development and spread of technology known as the digital revolution.
As a result of the digital revolution, technology no is longer a luxury, but a modern necessity, whether in the form of internet, software, or hardware. Process automation has become increasingly prevalent as technology can now accomplish tasks faster and with fewer errors than human beings, as well as complete certain tasks which humans are unable to do. In this time, nations, communities, and organizations are simultaneously undergoing processes of digital transformation, and those who choose to embrace transformation are rewarded, while those who spurn digital transformation are left behind as the rest of the world progresses.
Large companies such as Amazon, Uber, and Netflix have become titans of the digital age by embracing digital transformation and focusing on creating an easy, efficient, and satisfying experience for their customers using modern technology. In 2016, Home Depot spearheaded a digital transformation initiative costing $1.5 billion, and in turn saw more than a 7% increase in overall revenue, primarily stemming from online retail. The success of companies such as these has driven other organizations to pursue similar digital transformation initiatives in hopes of achieving similar levels of operational excellence.
Many companies, unfortunately, find themselves unsuccessful in their attempts to undergo digital transformation. Such companies often underestimate the difficulty to successfully integrate new technology, people, and process, and are consequently unable to reap the rewards of their efforts.
Successful digital transformation requires sustained effort, proper management, teamwork, and most importantly open minds. The sheer thought of digital transformation can often be daunting, as change will always bring a certain level of discomfort. Digital transformation can often change skill sets, tasks, and roles; however, it is essential to look to the future, consider what your organization has the potential to accomplish, and make a plan to achieve this.
The good news is that digital transformation can be more easily navigated through Change Management. Change management approaches and tools are applied to manage the impact of change on people within and external to the organization. These techniques are important as they provide structure and objective goals during digital transformation, allowing for greater agility, engagement, efficiency, and sustainability, during the process. By applying elements of change management, the digital transformation process can be streamlined and lead to more successful results and greater operational excellence. A model proposed by John Kotter establishes eight stages within the process of change management. Following each stage will allow your business to become more organized, efficient, and more seamlessly undergo digital transformation.
CREATE a Sense of Urgency –Because each generation of technology builds upon the previous generation, the rate of progress accelerates at an exponential rate, and technology is developing at a rate never before seen. Older processes are becoming obsolete more quickly, and thus it is important to help people associated with the organization understand the urgent need for change. Complacency is the enemy of progress, and without a sense of urgency for digital transformation, technology will continue to advance while your company is left behind.
BUILD a Guiding Coalition – It's difficult for a single person to institute and enact change upon a larger group, especially for large businesses and organizations. Building a guiding coalition of individuals from various levels and areas of the organization is important when creating a team to spearhead digital transformation. Considerations for successful guiding coalitions are well balanced and include information technology associates, human resources employees, upper level management, and operations leaders, who together are able to reach out to all levels of the organization.
FORM Strategic Vision & Initiatives – Without a vision and a plan, there isn't much room for change. Before enacting change, it is important to think about how the future will be different from the past, and how the changes that will be put in place can make that future a reality. How will technology help your business, employees, and customers? How will we reach our goals? Then you can develop and communicate specific initiatives to accomplish the goals of your organization.
ENLIST a Volunteer Army – Change is systemic and must occur at a large scale on all levels. Therefore, it is imperative to get everyone on board and to properly communicate the vision, initiatives, and sense of urgency. Without everyone on board, there will always be resistance. Good members of a volunteer army are those that have been present during the early successes of the process and can be spokespeople for the benefits of digital transformation.
ENABLE Action by Removing Barriers – It's hard to take a step forward when you're chained to a weight that's holding you back. The same idea goes for barriers within a business. Barriers such as outdated technology, inefficient processes, and reluctance to progress stand in the way of change, and make it difficult to progress. Change requires existing processes and ideas to be fundamentally rethought, and unless existing barriers to change are removed, there will always be resistance.
GENERATE Short-term Wins – Digital transformation can be a long and taxing process. Often, it is hard to envision the end result, and until the end result is achieved, employees will often fail to see the fruits of their efforts. It is important to recognize smaller short-term wins so that employees and customers can receive validation and see the progress that is being made. Recognizing and rewarding short-term wins energizes employees to continue. Even small things such as congratulating workers on their efforts can go a long way.
SUSTAIN Acceleration – While wins should be rewarded, it is imperative to press harder after successes. Technology is always developing, so it is important to stay on top of development. Many organizations fail to sustain acceleration, because members declare victory too soon, and effort is consequently prematurely ceased as technology continues to develop. It is important to push your organization to complete the process of digital transformation in its entirety, as ending early has the potential to invalidate all of the previous efforts.
INSTITUTE Change – One misconception of change is that it is temporary. The idea that "we'll do this until it fails, and then go back to the old ways", inhibits the implementation of new practices. It is important to emphasize the connection between new practices and success of the organization, ensuring that the practices are taken seriously and become strong enough to eventually replace old habits. Change cannot be instituted unless digital transformation is embraced. Embracing change allows your organization to get ahead of the curve, and to paddle with the current instead of against it.
You may find yourself or your organization sailing in uncharted waters when it comes to exploring digital transformation. The good news is that there are organizations that have expertise in both change management and digital transformation, that can guide you down the right path. Choosing a transformation partner can help your business reach its goals and more seamlessly undergo digital transformation.
Want to know more about change management and digital transformation?   Let us know and we'll help you get started!
About Er Ralston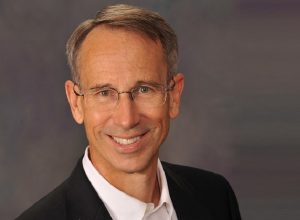 Er Ralston is an accomplished coach, trainer, and advisor, specializing in business process excellence, strategic and tactical business planning, Lean management systems, Six Sigma improvement methodology, and the Malcolm Baldrige National Quality Award criteria for performance excellence. Er brings more than 30 years of experience in numerous operations and quality leadership interventions. He is a Lean expert and certified Six Sigma Master Black Belt.